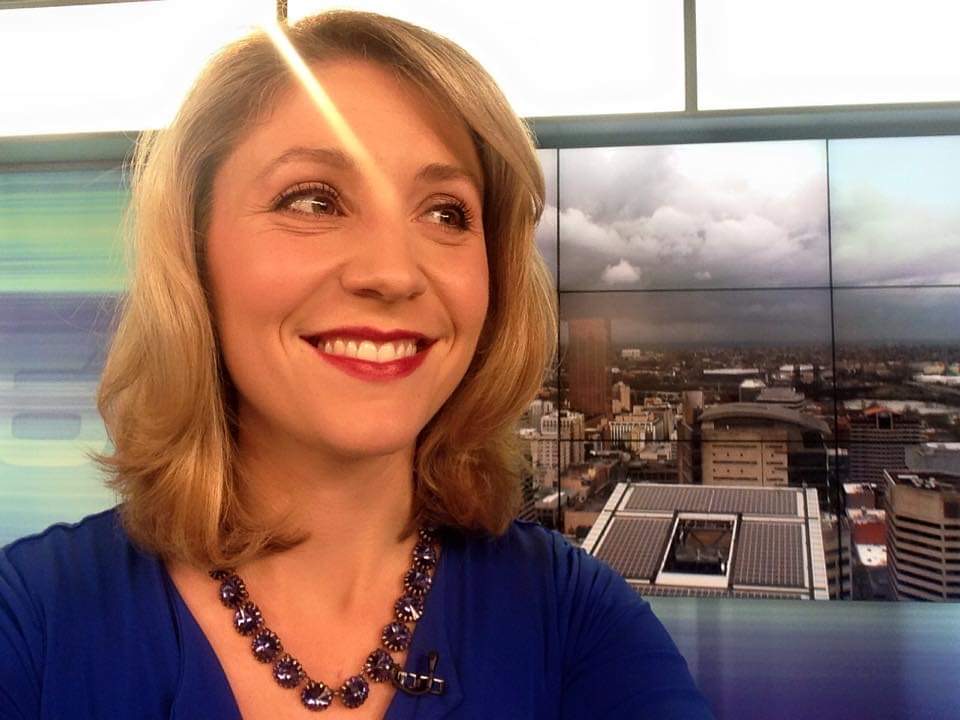 Elishah McAvoy is a multimedia specialist who has lived and worked throughout the United States and abroad. Elishah has worked as a TV journalist as both an anchor and a reporter at various stations for more than a decade including KOIN 6 News in Portland OR, WKOW in Madison WI, and FOX 28 in South Bend IN. In addition, she has been published both online and in magazine form. She is currently a freelance writer, producer, director, and editor for promotional and topical videos. She also provides voiceover work and professional on-camera coaching. Elishah Oesch Productions would love to work with you or your company to provide a high quality on-camera product to showcase your unique services, talents, and story. 
A Little Bit More About Elishah
One of my most vivid memories as a child was coming home to see my elder sister present our family with a borrowed video camera for the Christmas holiday.  Our cousins had loaned it to my parents to make a few Christmas family memories. Little did they know that the moment I held it, I would begin an elaborate video monologue and directing debut about everything in our family's life. It's safe to say from that weekend on, I was hooked to the camera and the stories that could be shared and kept for all time through this unique and beautifully honest thing called recorded video. Years later, my love for TV and all things camera related led me through my college degree, to several years in New York City, and then to the start of my journalism career in Chattanooga TN. Through journalism I found not only an outlet for my love of the camera and telling stories through it, but I also found a deep sense of purpose in giving back to the communities I served, and in providing a high quality product for all. In my time as a journalist I covered stories ranging everywhere from the Obama presidential elections to individual families dealing with the loss of a loved one or the celebration of a small business opening. Every story mattered to me because every story is someone's life happening right at that moment and I had the honor and privilege to share it with them. With a bittersweet goodbye, I left journalism after more than a decade to have and raise my son with my loving and talented husband. Even then though, I couldn't totally keep myself away from the camera and telling stories. During that time, I helped in the making of a professional documentary based on natural methods to heal the body and promote individual health and I began writing children's stories based on my dog, Sonya the Saluki.  Since then, I have started my own Multimedia company: Elishah Oesch Productions. Through this company I am able to use my writing, interviewing and storytelling talents to help other people and companies highlight the best of themselves. I find the work extremely rewarding and fun and I look forward to every day that I am blessed to work with someone in my community. 
Thank you for the opportunity to meet and work with you!